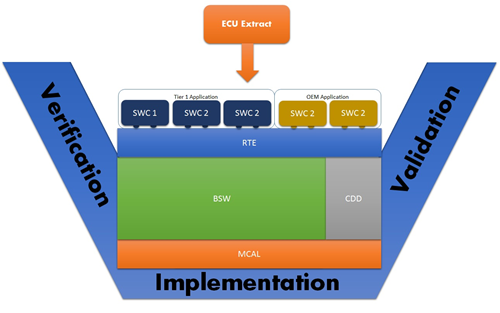 Since the software volume and vehicle functions are steadily increasing, so does the number of the ECUs in vehicle platforms. eJad ECU integration team possess the necessary skills to carry out complete ECU integration either on-site or off-site.
eJad competencies in AUTOSAR ECUs integration:
Involvement in the AUTOSAR standard and committee for past 8 years.

Participation in software tools architecture and design that serves AUTOSAR.

Involvement in the integration of different ECU types for various Tier one's and OEM.
Tier 1s and OEM can benefits from eJad wide and extensive experience in ECU integration onsite or offsite by extending their teams with eJad team members who serves a lot of customers before in Germany, Sweden, France, Japan, US and India.
eJad integration team is capable to work in the integration of multiple AUTOSAR software layers staring from HW and platform depended layers, passing by ECU abstraction layers and ended with ECU core application and software components.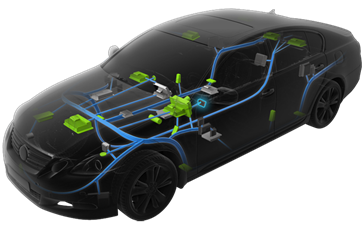 eJad engineers have a wide integration knowledge in various ECU types and different applications like:
Interior switches and air condition ECUs

Dash board & central displays ECUs

Driving assistance ECUs

Body controller ECUs

Electronic steering lock ECUs
Engineering services provided:
Configuration and integration of BSW using several tool chains and platforms.

Configuration and integration of OS and RTE.

Integration of ready-made SWCs and AUTOSAR complex drivers.

Configuration of flash bootloader and integrate it with overall ECU software.

Integration testing to verify perfect integration.

Functional validation to validate overall ECU functionality.